Our GP Doctors and Nurses work together with you.
We value kindness, caring, family and fun, trust and integrity.
​
Our purpose is to care for you and be your health advocate for your greater well being.
We take time to listen to you and reflect this back in our treatment for you.
​
Through seeing the same GP and care team each visit, we can build a relationship and share a health journey with you, your parents and children, friends, whanau and community.​
Doctor Debbie Harrison
MBBS, MRCGP (distinction), FRNZCGP
(Not currently accepting new patients)
I am born and bred in the North of England and completed my medical degree in Newcastle in 1996. After working in hospitals for 4 years I moved back to Yorkshire to train as a GP and became a member of the Royal College of GPs in 2005. I moved to New Zealand with my husband and 3 young children in 2008 and Nelson has become our home. In 2010 I became a fellow of the Royal New Zealand College of GPs. I love the diversity of working in general practice and especially enjoy the relationships developed over time. I feel that being a GP is a privilege- to be able to help people through all aspects of their life journey. I have a special interest in youth health and respiratory medicine and I am a forensic medical examiner. My interests outside of work revolve around my family, running, exercising and my dog.
Doctor Rebecca Velluppillai
MBChB, FRNZCGP, PG Dip Paeds, PG Cert WHlth
I grew up in Southland with Kiwi-American parents and spent some time studying in the USA. I completed my medical degree at Otago University and worked as a junior doctor at Nelson Hospital, a general practice in Wanaka and at Middlemore and Starship hospitals in Auckland. Here I fed my enthusiasm for children's heath by completing a post-graduate diploma in paediatrics. My husband and I moved to Nelson in 2006 and love that we get the opportunity to raise our four energetic young children in this beautiful corner of New Zealand.
I am interested in people and our varied experience of life and count it a privilege to walk life's journey with my patients. I completed my GP training here in Nelson and a post-graduate certificate in women's health. My other interests include older person's health, palliative care and the psychological aspects of health.
Doctor Claire Thurlow
MBChb, Dip Obs Gyn, FRNZCGP
I grew up on a sheep farm in Central Otago, and studied medicine at University of Otago and Wellington. In 2005 I completed a diploma of Obstetrics and Gynaecology at Nelson Hospital. Since 2009 I have worked as a GP here in Nelson. I have delivered many babies and Reproductive Medicine is still one of my current areas of interest. My other special interests include family medicine, women's health, male and female sexual health, youth health and LGQTI issues. I also work as a forensic medical examiner caring for victims of sexual assault. I have a large amount of experience in contraception, fertility and menopause. I also enjoy travel medicine and in 2011 and 2012, I did volunteer work in remote islands in Vanuatu. I have returned from maternity leave after my second child. I am a keen cyclist, commuting with my family as well as mountain biking. I also enjoy gardening and spending time with family.
Doctor Sarah Wong
MBChb, FRNZCGP, Dip Child Health
​I was born in NZ and have Malaysian ethnic roots. I grew up in Nelson and am delighted to have returned home with my husband and young family. I studied medicine in Otago and spent two years as a house surgeon in Nelson Hospital. I spent 18 months working in Paediatrics in Nelson and Christchurch hospital and have a strong interest in childrens medicine. I trained in general practice in Tauranga and worked for the last 4 years in a high needs practice. My interests include child and youth health, family medicine, and womens health, and I thoroughly enjoy the diversity of general practice and strive to do my best by my patients. Outside of medicine I enjoy the outdoors, swimming, running, travelling and time out with my family.
Nurse Lucy Beaver
I am originally from the Lake District in England and completed my nurse training in Leeds. After emigrating to NZ in 1999 I worked in different areas of New Zealand before settling in beautiful Nelson. My background in nursing is Emergency, Medical and Practice Nursing. As a new member of The Toi Toi Medical team I am looking forward to working alongside Patients and their families to manage their health. I am currently studying towards a postgraduate diploma in Primary Health.
Nurse Dusa Waring

I am originally from the Midlands in England and completed my nurse training in Portsmouth in 1998. After travelling the world I moved to Nelson in 2006 and my family followed.
My nursing background is in Emergency nursing, Urgent care and Primary Health for the last 8 years. Primary Health enables me to build relationships, work in partnership with people and their whanau and focus on preventative care. I enjoy all aspects of practice nursing with a special interest in youth and women's health and feel a privilege to be involved in the patient journey.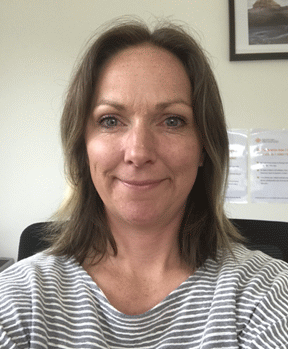 Renee - Health Improvement Practitioner
I am a HIP or Health Improvement Practitioner. This is a new role at Toi Toi Medical, I work alongside the GPs and nurses to help people with stress, health, and problems of living. Appointments are 20-30 minutes long and are free to patients enrolled here at Toi Toi. We'll work together to come up with a plan to make positive changes. Ask your doctor or nurse about booking an appointment, I am here Monday, Wednesday and Friday mornings.
Practice Manager - Nicole